Description
FEATURES :
Electromagnetic inductive sensor improves the environmental resistance, reducing false readings caused by dirt, oil and water.
The battery life has been increased to 3.5 years under normal operation.
ABS sensor eliminates the necessity of setting the reference when powering on.
Follows current ABS-CD design with electronic module improvements.
Large and clear LCD readout.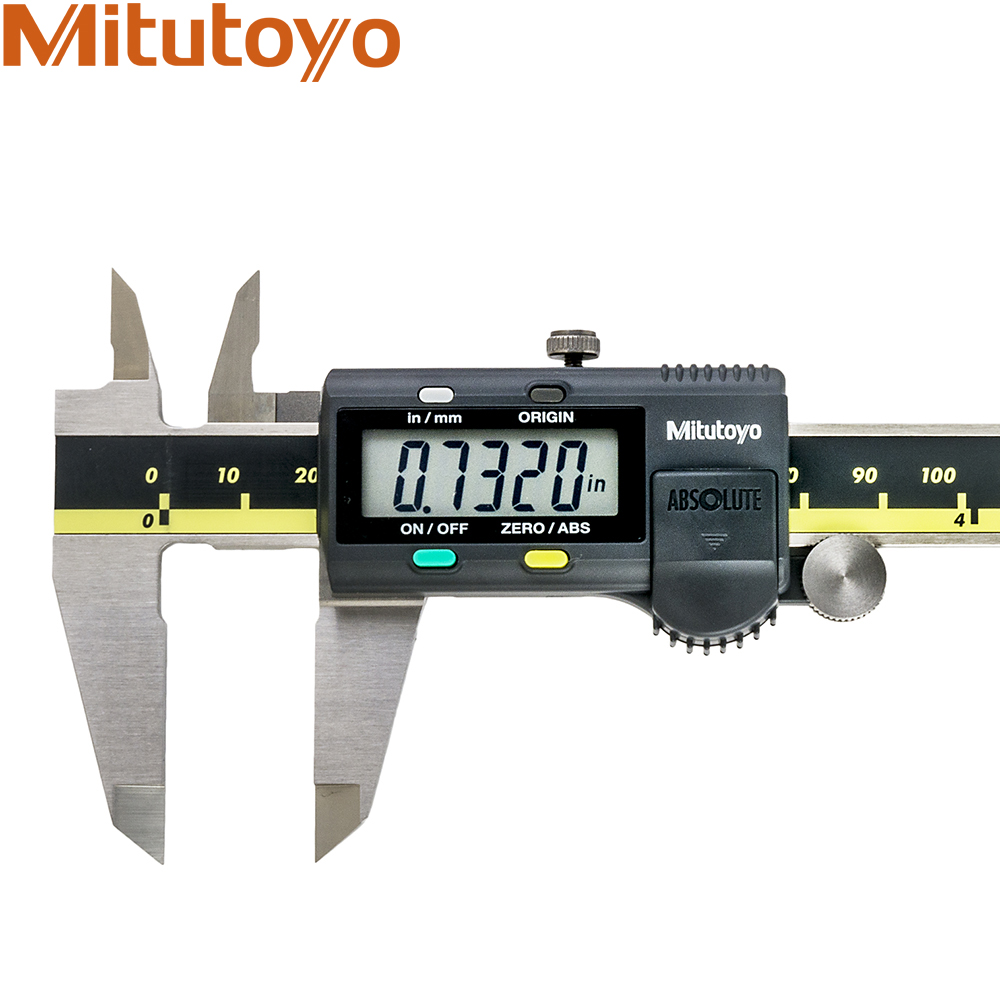 SPECIFICATIONS :
Brand : MITUTOYO
Model no : 500-196-30
Type : Digital Caliper
Range : 0.6in 0-150mm
Graduation: .0005"
Type: Digimatic Absolute AOS
Repeatability : 0.01mm
Fine adjustment : with thumb roller
Depth bar : Blade
Display : LCD
Max. response speed : Unlimited
Battery : SR44
SPC Output : No
Accuracy : +/- .0010"
Battery life : Approx. 18000 hours in continuous use
Operating temperature : 0-40°C
Product dimension : 23.3 x 7.5 x 1.6cm
Weight : 0.5kg
Reviews (0)
view all
back
What's in the box
1x MITUTOYO 500-196-30 6" / 150mm Without SPC Output AOS Absolute Digital Caliper
1x Case